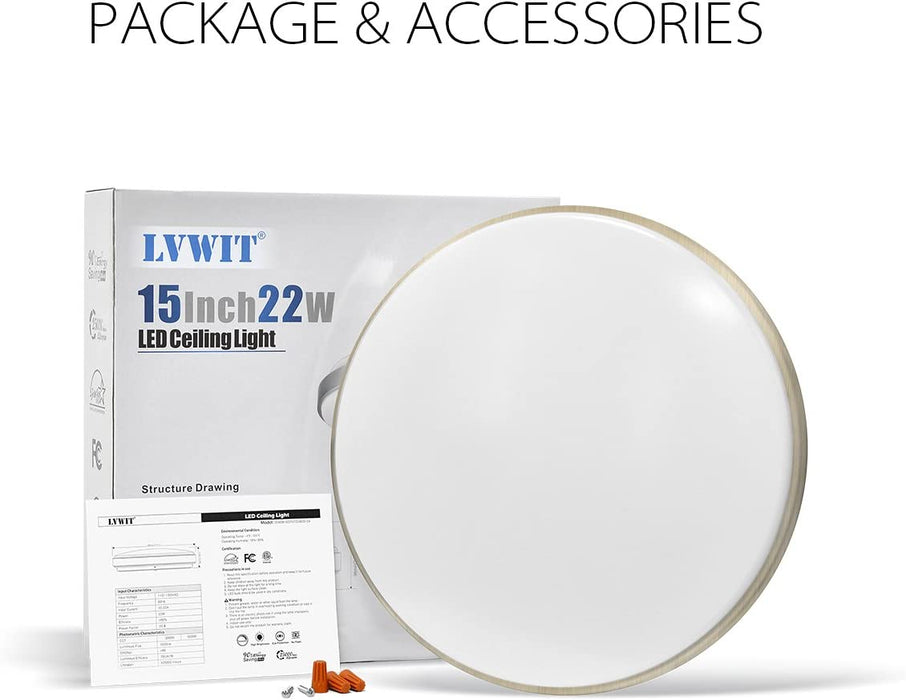 LVWIT 15 Inch LED Ceiling Light, Dimmable, 22W (160W Equivalent), 3000K Soft White, 1500 Lumens, Round Flush Mount Light, ETL Listed
Size: 15 x 15 inch; Thickness: 3.8 inch; Integrated LED chips, no need for replacement of a bulb.

Energy Saving: Instantly cut down your electricity bill up to 85% by replacing 160W Incandescent bulb with 22W LED bulb.

Long Lifespan and Warranty: These LED lights are rated at a 25,000 hours lifetime, 3 years free warranty, highly reduce re-lamp frequency.

Supper Brightness: With 1500 lumens, 80+ CRI, 120 degree view angle and a high luminous efficiency, this ceiling light can provide you with enough warm white light.

Ideal for living room, bedrooms, bathrooms, hallways, stairways, basements, garages, porches and any commercial or residential application where a stunning LED ceiling light is needed.